"Mediterranean-Style"
Bites
Just as delicious as the strips, these bites are perfect with chips, to make skewers, to add to your rice dishes, to make tapas... 100% succulent, 100% plant-based.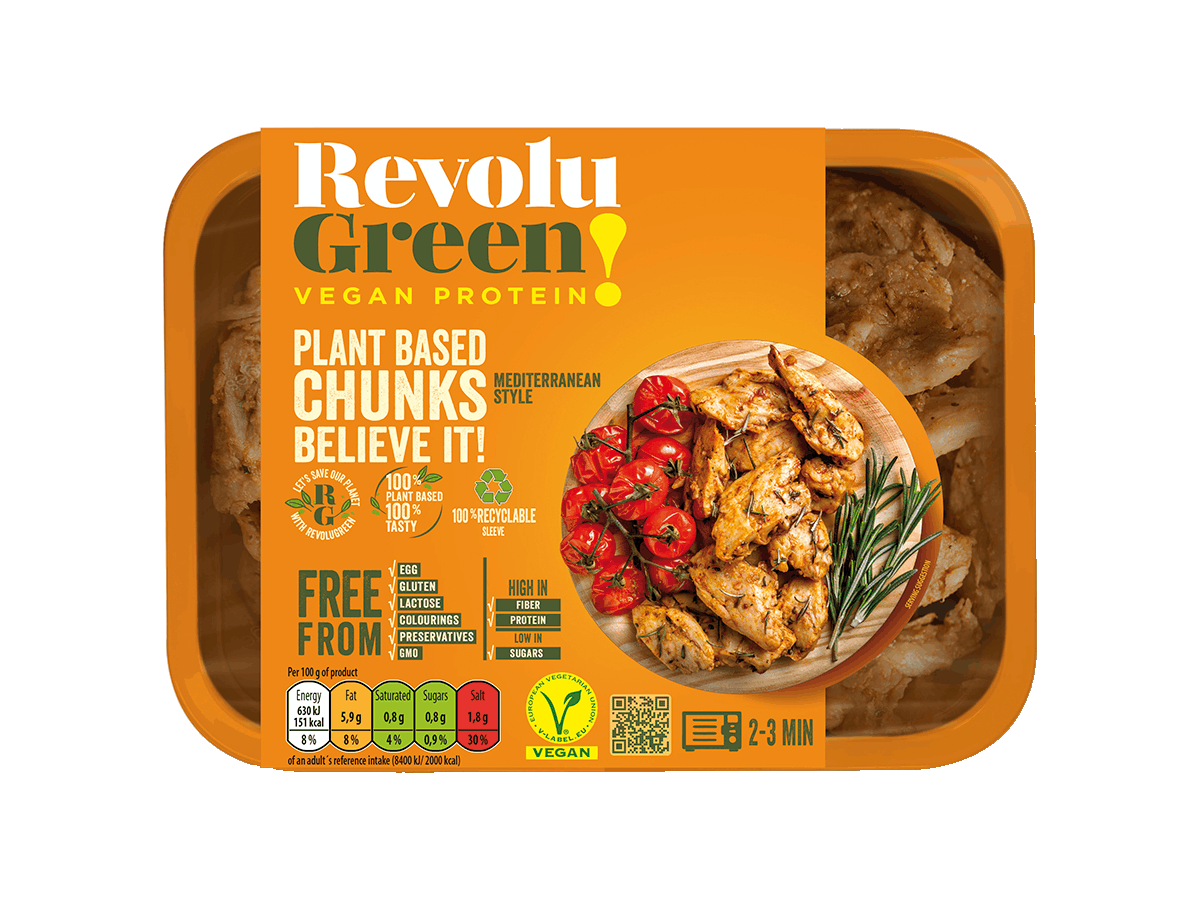 Product information
Ingredients:
Bites made of cooked marinated soya protein.
Water, soya protein (24%), sunflower oil, spices, dextrose, salt and natural flavouring.
Preparation method:
Microwave
Pierce container before heating
Heat on maximum power for 2-3 minutes
Frying pan
Add a few drops of oil to taste
Sauté over medium-high heat for 2 minutes
Average nutritional values per 100g
Energetic value
630 kJ / 151 kcal
Fats


of which saturated

5,9 g


0,8 g

Carbohydrates


of which sugars

2.9 g


0,8 g

Dietary fiber
6,4 g
Protein
18 g
Salt
1,8 g
Other products