Meatballs
in Tomato Sauce
They're not like your mum's... but she'll love them too! The only ready-to-eat meatballs in tomato sauce. Just heat and eat! Really succulent and you'll love the tomato sauce. And remember... they're 100% plant-based, believe it!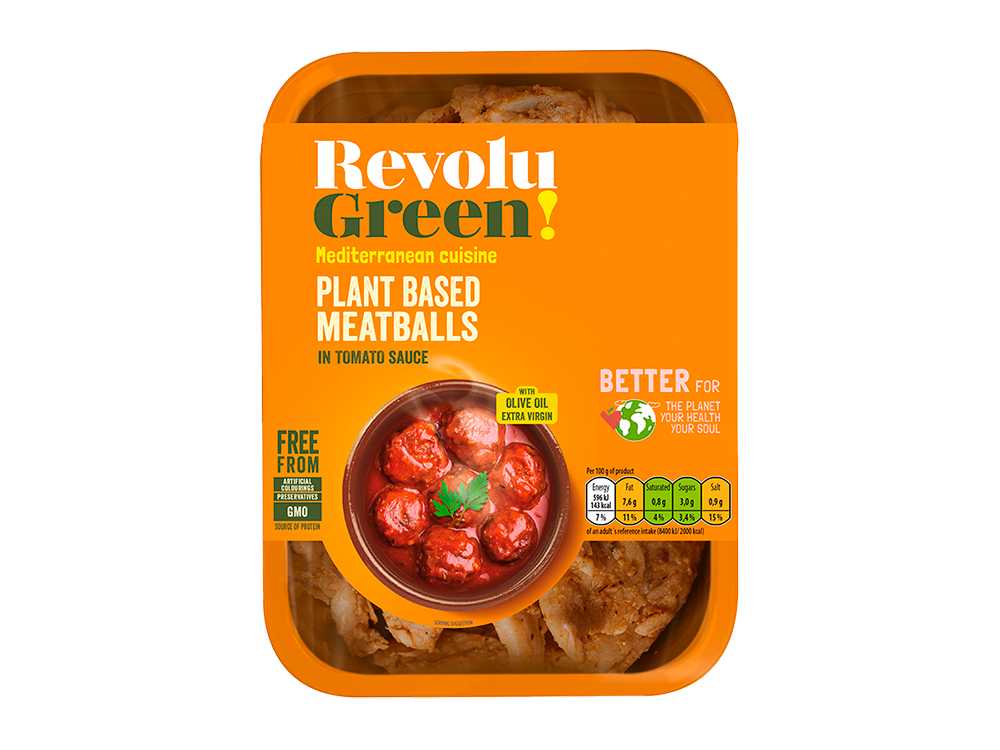 Product information
Ingredients:
Plant-based meatball: Water, vegetable proteins and fibres (11%)[pea, soya and sugar cane], fried onion, sunflower oil, starch, salt, dextrin, natural flavouring, olive oil and spices. Tomato sauce: tomato (20%), water, olive oil, fried onion, sugar, salt and spices.
Preparation method:
Microwave
Pierce container before heating
Heat on maximum power for 3-4 minutes
Frying pan
Add a few drops few drops of oil to taste
Pour the contents into the pan
Cover and heat over medium-low heat for 12-14 minutes.
Average nutritional values per 100g
Energetic value
596 kJ / 143 kcal
Fats


of which saturated

7,6 g


0,8 g

Carbohydrates


of which sugars

9,9 g


3,0 g

Dietary fiber
2,4 g
Protein
7,4 g
Salt
0,9 g